Wooden Decks
Wooden decks often serve to unite two separate spaces. The history of architecture is replete with variations on transitional spaces between the indoor and outdoor areas of a property. Originally, these were front porches. However, these front-of-home extensions evolved into backyard patios, which were created for outdoor socializing. From there came the desire to create decks, which could be designed to accent a property while bringing to life a homeowner's landscape design ideas. They could be elevated to take advantage of sunny areas for relaxing and sunbathing, become staging areas for summer parties, serve as alfresco dining areas, and also be garden floors.
Decks create safely elevated outdoor rooms for family and guests in pleasant weather. In addition to being suited for relaxing, playing, outdoor cooking, dining, and entertaining, they can also turn prohibitively wet, rocky, or steep areas into usable living spaces. Decks can also raise curb appeal and even add stability to a home.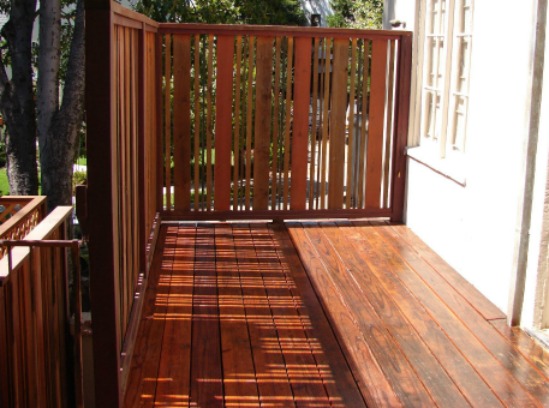 There is a very wide range of possibilities for deck designs, depending on property size, architectural style, and budget. Some possibilities include ground-hugging platforms, raised poolside platforms, floating islands, split-level decks, and stunning high-level platforms. While the majority of decks are primarily flat woodened plains, adding rails stairs, benches, overheads, and other such additions can alter their appearances.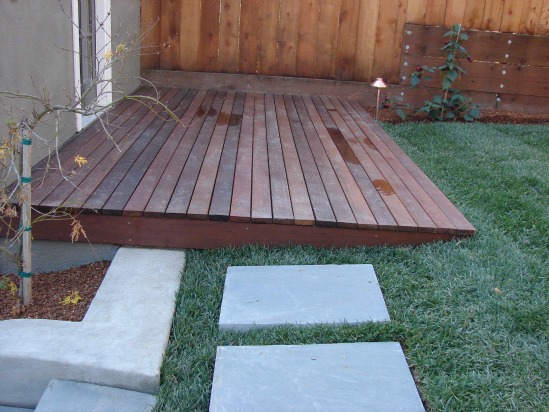 An overhead structure can be also added to make the space even more inviting and room-like. In addition to providing privacy from upper story windows in neighboring homes, an overhead structure provides shade in hotter months, which can increase the number of days a deck can be used. For complete enjoyment of a deck a number of other amenities can also be added. These can include containers and planters, built-in storage compartments, outdoor lighting, benches, tables, plumbing, and outdoor kitchens.
Whether you want to create an outdoor room for socializing, make your yard more accessible, or just beautify your yard, we can create the ideal wooden deck for your home and property.
From Wooden Decks to Patio Designs