Garden Path Lighting
Garden path lighting designs increase accessibility, safety, security, and night-time aesthetics. Landscape lighting designs can also create exciting recreational, sporting, and social options for your property while elevating your home's curb appeal.
The Joys of Exterior Lighting

As the sun sets, your garden can still be a source of enjoyment and pride:
Our landscape lighting design options highlight your garden while enriching your property.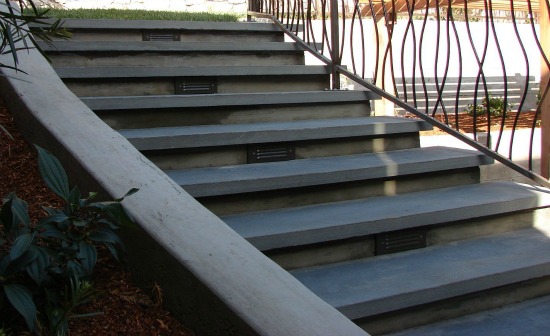 Expanded Living Space

Because the workday often keeps families busy until after dark, outdoor lighting allows your family to enjoy your garden in the evening. Your outdoor living space becomes an extension of your home, which means more recreational area. Social occasions can be indoor and outdoor functions, and sports are no longer limited to daylight hours.
Increased Safety

In addition to increasing the usability and beauty of your home's newly installed landscaping, exterior lighting also increases safety. Our low voltage garden lighting and solar lighting systems illuminate potential tripping hazards while delineating walkways and paths.
Improved Home Security

In addition, exterior lighting is an important ingredient in home security. A well lighted yard is a major deterrent to home intruders. Soft exterior lighting eliminates deep shadows which can hide would-be home invaders. Garden light makes it clear that your property is well monitored. Security can also be enhanced with motion-sensored lights; letting would-be criminals know that they are not invisible.
We specialize in lighting for the following:
Pathways, steps, stairs, decks, docks, driveways, sports courts, outdoor sculptures, entry ways, walls, and benches.
We also specialize in area lighting, security lighting, moon lighting, tree-mounted lighting, accent lighting, wash lighting, hardscape lighting, uplighting adjustable lighting, down lighting, directionals, in-ground well lights, and solar garden lights.
Our exterior lighting solutions beautify while increasing usability, safety, security, and home value.
From Garden Path Lighting to Sarah Ray Landscape Design home page