Japanese Garden Design

Japanese garden design goes back centuries, probably originating in the ancient capital of Kyoto. From its birthplace, this ancient art form has spread and evolved. As these outdoor living spaces sought to fulfill differing needs, some were created to be places for quiet reflection, others were protected natural settings in which to stroll, and still others were locations for recreation. This evolution of purpose and style means that by drawing on this ancient tradition we can create a space for meditation, relaxation, and contemplation that can also be used for outdoor socializing.
Arlington Project
An inherent principle of this design is to blur the line between nature and architecture, house and garden, and between garden and its natural surroundings. This project was created for a home in the Thousand Oaks area of the Berkeley Hills. It incorporated natural and manufactured materials to fuse nature and architecture. Using natural elements such as fire, water, and wind in concert with man-made objects, we were able to design a space that encourages spiritual, aesthetic, and intellectual contemplation.
Other features of this garden include a dry creek bed winding through the space, a central flagstone patio with moss joints, bamboo privacy hedge (with root barrier), and a spectacular Japanese Maple whose red-orange fall color harmonizes beautifully with the color of the large urn across the patio. The end result gives the garden a sense of reverence, invites quiet contemplation, while offering room for socializing with family and friends.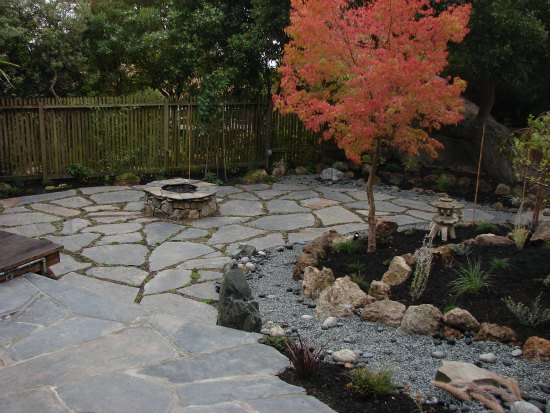 Japanese Garden Design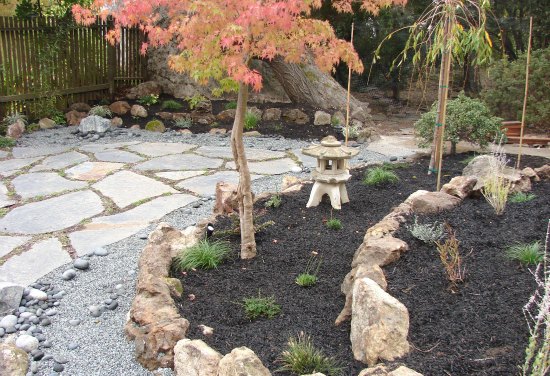 Backyard Japanese-Style Garden with Pagoda
Dry River Bed Stones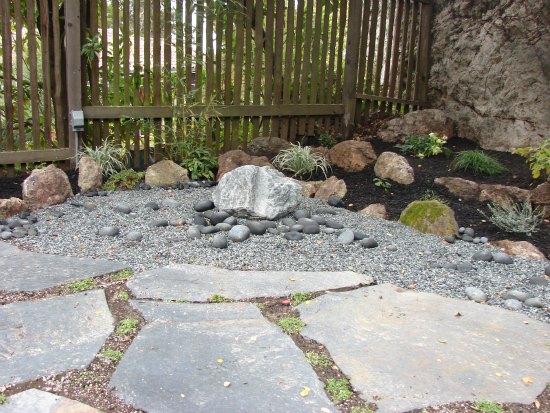 Iron Slate in Japanese Garden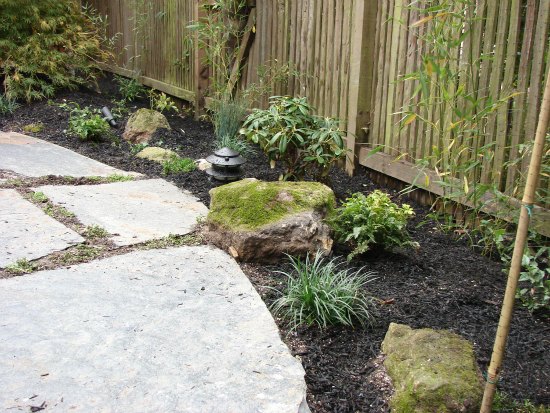 Moss-Covered Accent Rocks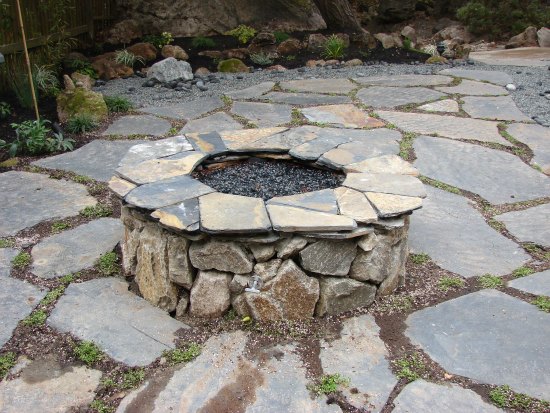 Natural Stone Fire Pit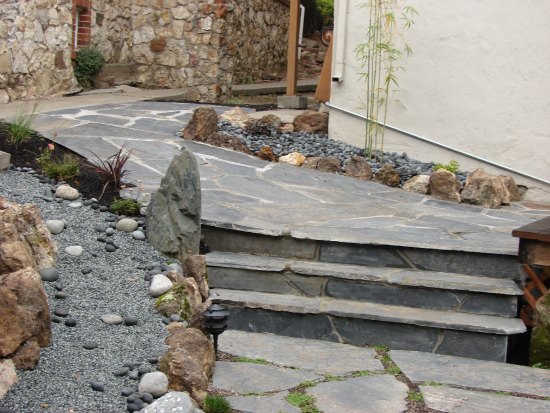 Stone Steps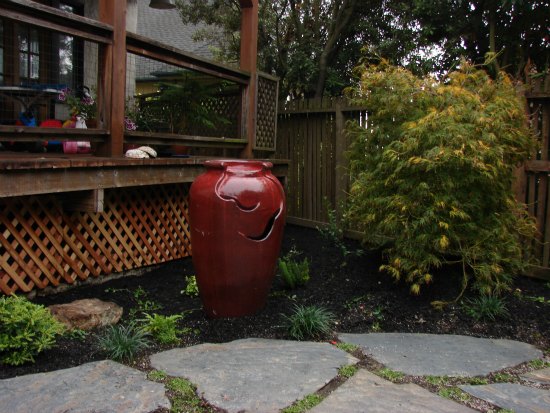 Water Feature with Recirculating Pump
Before Pictures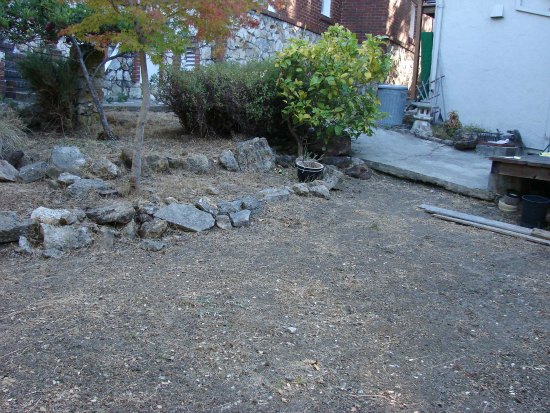 Undeveloped Backyard Space
Unlandscaped Backyard
Neglected Backyard Space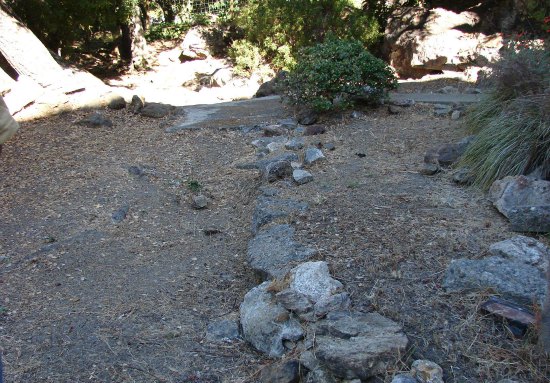 Degraded Stone Walls
Niwa- one of the Japanese words for garden- meant a place that cleansed and purified. Niwa describes this private sanctuary that seeks to cleanse and purify one's spirit amongst the trees, shrubs, stones, and other dignitaries of nature that are so revered in this tradition.
From Japanese Garden Design to Landscape Design Portfolio