Italian Garden Design

Before the Renaissance, Italian garden design meant creating enclosed walls to protect growing edibles for homes. In the case of monasteries, a garden was a place for prayer, meditation, and quiet reflection. After the Italian Renaissance, designs erased the boundaries between home, garden, and surrounding landscape. Drawing on the classical ideas of order and beauty, this type of landscape design was intended to indulge the senses in the sights, sounds, and smells of the garden and the land beyond.
Via Nueva Project
Located in Lafayette, California this garden is now a lovely space for family and friends to gather and entertain. This unique outdoor living space not only reflects the landscape, flora, and climate of the environment, but also evokes the heritage- the history, architectural style, and influences- of the culture that is reflected in the design. Incorporating formal lines and geometrically patterned planting beds that unfold into a series of outdoor rooms, the design of the garden was inspired by the Italian garden aesthetic.
Italian Garden Water Fountain
Like Italian Renaissance gardens of antiquity, the central courtyard, featuring a two-tiered water feature is the heart of the garden. On either side of the courtyard are two mirror image rooms, one of which is an outdoor lounging area with a fire pit. The other is a dining area with to a custom built barbecue. On axis to the fountain, are wide steps that lead to a restored deck overlooking the creek. The outlying areas of this entertainer's paradise are more informal and feature a horseshoe pit, large lawn and planting area, including vegetable boxes as well as a custom built storage shed. The overall effect is style without stiffness, and an invitation to enjoy an environment with Old World sensibility and modern day luxuries.
Outdoor Fire Pit with Seating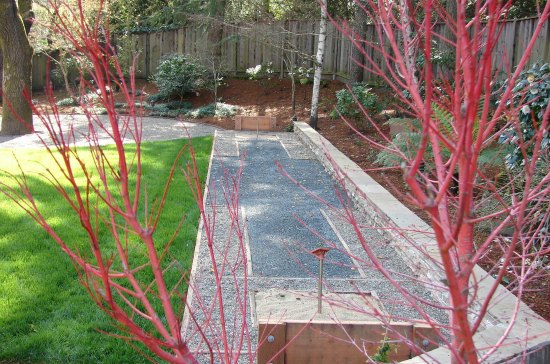 Landscaped Backyard with Horseshoe Pit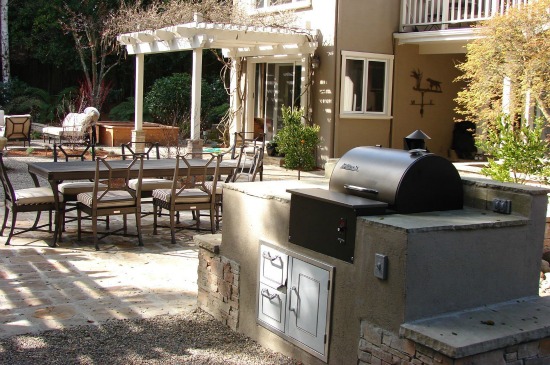 Outdoor Kitchen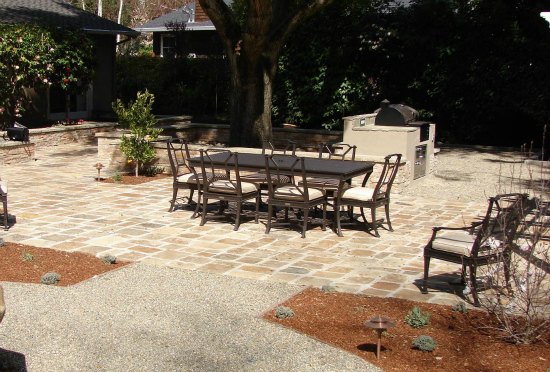 Outdoor Kitchen and Dining Area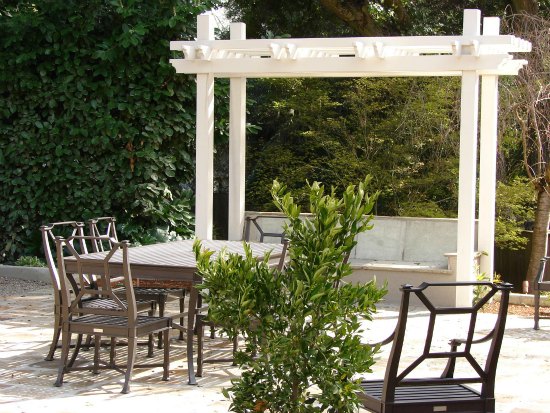 Patio and Custom Trellis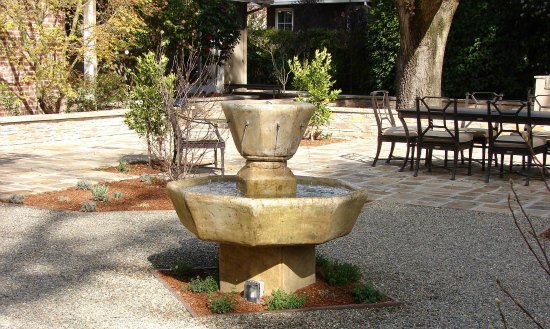 Fountain and Outdoor Dining Patio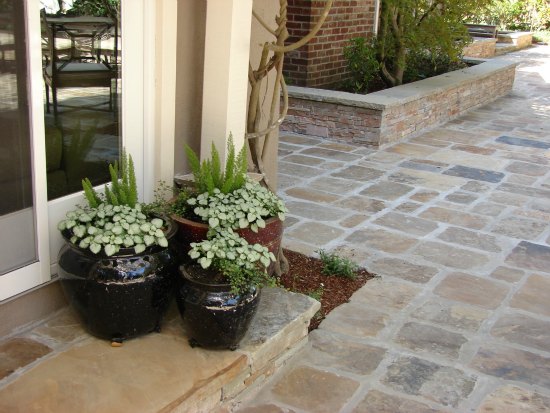 Pots and Stone Patio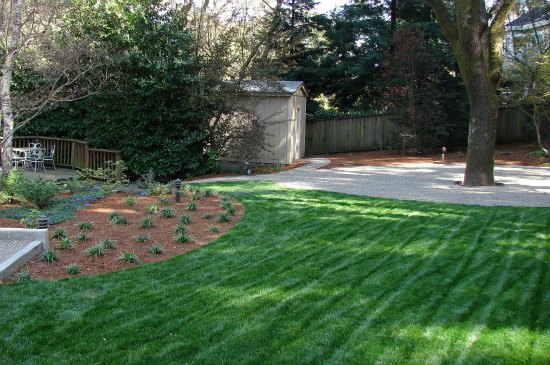 Custom Garden Shed and Lawn
Before Pictures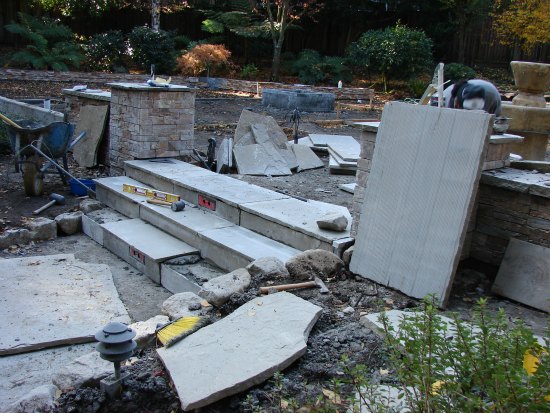 Stone Steps Under Construction
Backyard Fire Pit Under Construction
The garden is one of humanity's most ancient and enduring creations. The evolution of garden design has left indelible marks on the history of gardens, offering us a wide palette to choose from, including a modern day interpretation of Italian Renaissance garden design.
From Italian Garden Design to Landscape Design Portfolio