Apartment Landscape Design

Apartment landscape design is ultimately about creating an outdoor living space that appeals to many parties including residents, property owners, and neighbors. Therefore, the landscape design plan for renovating this type of communal living space must satisfy the needs and desires of everyone involved including an owner who would like increased curb appeal.
Grant Street Project
The impetus for this renovation was the deterioration and ultimate removal of two revered, but diseased Redwood trees centered in the courtyard of this mid-century, multi-unit apartment complex in downtown Berkeley, California.
Honoring the traditions of Berkeley, the owner immediately involved the tenants in the design process to ensure the new space reflected their desires. Everyone agreed that safety, security, mailbox relocation, and combining one large, communal open space for parties with smaller, more private areas for intimate gatherings, were the foremost priorities.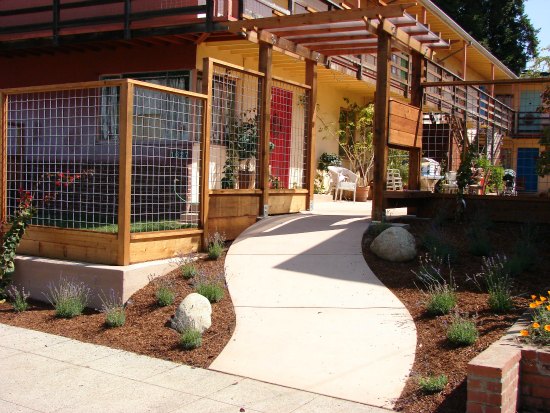 Entry Walkway with Custom Trellis
Now completed, the undulating curved edge of the central courtyard softens the narrow rectilinear enclosure and encourages movement throughout the space. The front, smaller lawn area is now fenced with transparent wire mesh which provides greater safety and security, a perfect play space for toddlers. This transparent style of fencing allows in air and sunlight, and promotes interaction with the community. The rear courtyard complements the remaining healthy Redwood, providing an ideal space for individual reflection and contemplation. The most prominent feature is the entry trellis with its built-in mailboxes and bench. The flat, horizontal form of the trellis reflects the architecture of the mid-century modernist building. This union of function and style created an outdoor living space that is safety conscious while still providing an outdoor area for that is ideal for socializing and relaxing.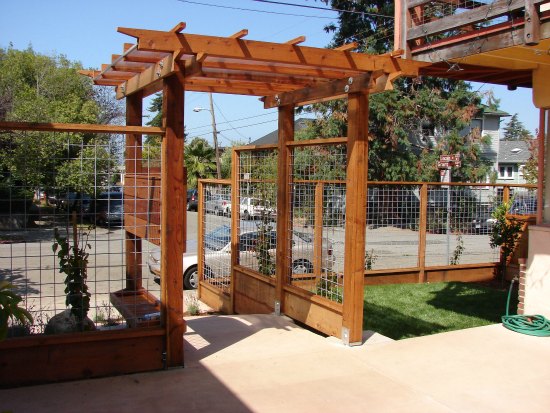 Apartment View of Custom Trellis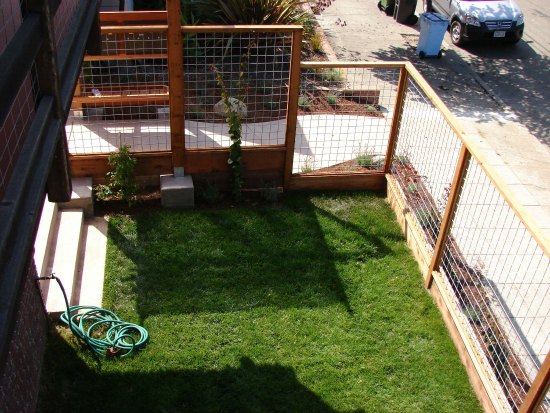 New Lawn and Hog Wire Panel Fence in Apartment Landscape Design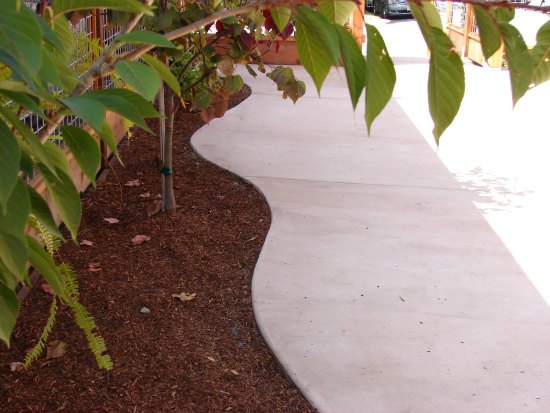 Curved Patio Edge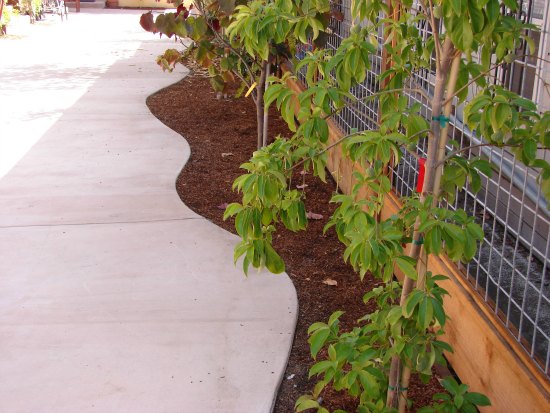 Poured Concrete Patio with Integrated Pigment Curved Edge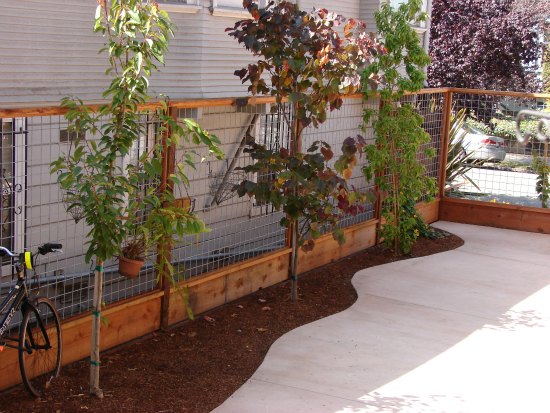 Hog Wire Fence with Screening Trees
Custom-Made Mailbox Enclosure with Custom Trellis
Trellises, arbors, and pergolas are perfect choices for adding vertical structure and climbing plants to a yard.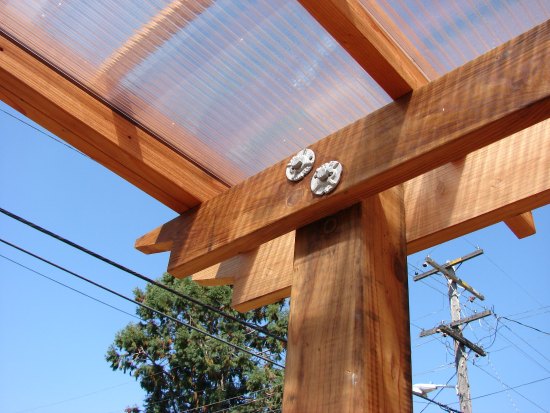 Transparent Panels at Custom Trellis
Stone Boulder Accent in Apartment Garden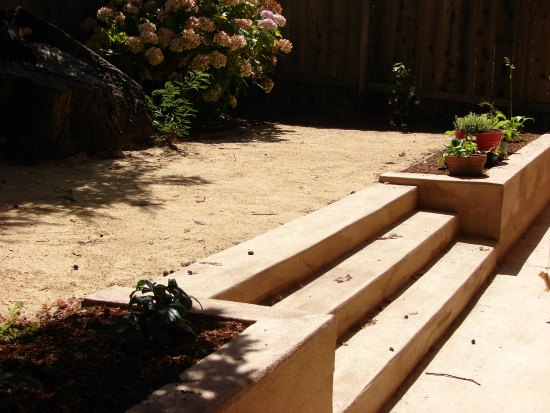 Decomposed Granite Patio with Poured Concrete Steps
Before Pictures
Landscape Grading in Progress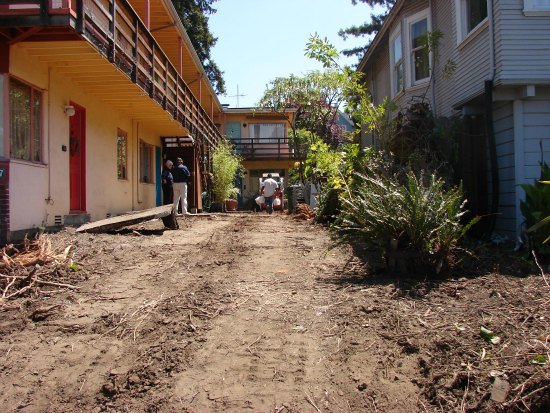 Landscape Preparation for Urban Apartment Complex
Neglected Urban Apartment Complex
The artful balance needed to create a safe, secure communal environment that is also aesthetically pleasing takes more than patience, it requires knowledge born of many years of experience. Let us put our experience to work for you by creating the perfect outdoor living space for your property.
From Apartment Landscape Design to Landscape Design Portfolio